Now Enrolling for Fall 2019!
Ages 4.5 to 6
School begins September 3, 2019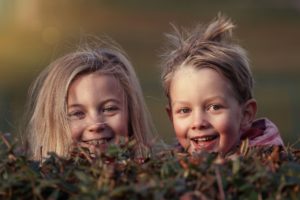 Growing Up Green's private 5-acre property off Miller Creek Road is being transformed into a nature-based learning campus providing a unique alternative Kindergarten experience. The environment includes natural settings, multiple outdoor learning areas, warm and comfortable indoor learning spaces, and field trips to immerse students in local landscape, heritage, and culture. We emphasize purposeful and productive developmentally appropriate play-based experiences to help children grow in a holistic way — physically, emotionally, socially and intellectually.
Our open-ended and interactive nature-based play curriculum helps to strengthen and cultivate:
divergent thinking
social and emotional skills
cognitive functions
empathy for the natural world
communication skills
physical competency and confidence
emotional intelligence
a long lasting personal connection to nature and animals
Interested in registering or learning more?
Join us at our next open houses on March 13th and March 21st at 6 p.m.  Please RSVP on Facebook here.
Or feel free to contact us now!